The Finest Mobile Tube Technology in the World! Butler Audio's Tube Driver BLUE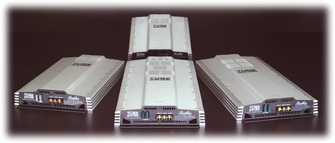 Welcome to Butler Audio's Tube Driver BLUE car audio site! It is now possible to get the best vacuum tube home audio sound in your car! BK Butler has been designing vacuum tube related musical equipment for over 25 years. Professional celebrity users include Pink Floyd, Billy Gibbons (ZZ Top), Eric Clapton, Elton John, Eric Johnson and hundreds more. His designs satisfy the most critical professional clients. With US Patented technology, Tube Driver BLUE has proven world-wide to be the finest sounding car audio amplifiers available at any price!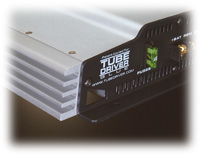 Tube Driver BLUE continues the longstanding tradition of innovative design and performance excellence demanded by BK Butler and his loyal customers.
Why use Vacuum Tubes in a computerized world? Ask any Music Industry professional. Tubes SOUND BETTER! TUBE DRIVER is widely recognized as the ONLY successful and practical high-powered vacuum tube-driven amplifier ever made. If you haven't heard Tube Driver BLUE, you don't know how great sound can be in your car!
Tube Driver BLUE TDB275, TDB2150, TDB475 and TDB575 amplifiers are now available! We at Butler Audio bring you the latest in state-of-the-art vacuum tube-driven mobile audio. Compare and check out the specs. Order your own Tube Driver BLUE today!

2x75 @ 4 Ohms, 1x250 @ 4 Ohms

$499


Out of Stock
2x150 @ 4 Ohms, 1x500 @ 4 Ohms

$649


Out of Stock

4x75 @ 4 Ohms, 2x250 @ 4 Ohms

$799


Out of Stock
5x75 @ 4 Ohms
5 Discrete channels (LF, RF, LR, RR, CTR)
Specially designed for mobile A/V applications

$899


Out of Stock